PRIVATE LABEL
Andrews & George supplies private label matcha and organic matcha products globally. Our conventional and organic matcha is the highest quality and freshest matcha available.
If you are interested in Private Label Opportunities, please contact John Harrison:
We Provide
The freshest matcha on the market, grinding and blending only after we confirm your order. All support documentation, including:
Certificates of Analysis
Total Tea Analysis – Catechins
Organic Certification
Kosher Certification
Radiation Testing
Pesticide and Herbicide Testing
Heavy Metal Testing
Microbiological Contaminant Testing
Customized Packaging with Volume Purchases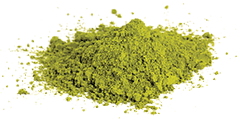 Our Promise to You

Our matcha is filler and preservative free and 100% Japanese.
To ensure freshness, we do not start production until we receive your order.